"Brainstorm" envelops the audience with a carefully crafted mix of powerful vocals and uplifting beats, set against a backdrop of R&B and synth
Clearwater, Florida – July 4e2022 – Led by infectious beats and memorable uplifting synth tunes, eclectic artist Truth's new single, "Brainstorm" is an admirable work of art. Showcasing his unique talents to the world, the young R&B entertainer is sending ripples through the industry and creating a tremendous impact in the beloved genre.
Having already amassed a collective 500,000 streams on their official music platforms, Truth is rapidly rising in rank to become a new phenomenon in Hip Hop and R&B.
"Brainstorm" portrays an effortless blend of vibrant, smooth melodies, confident, resonant vocals, and a mesmerizing energy that's hard to miss. Distinguished by its dynamic production style, the new single oscillates between an understated R&B aesthetic and an upbeat, powerful and uplifting vibe.
Release June 30e, 2022, "Brainstorm" is a fantastic new addition to the budding artist's discography and is sure to be a hit. The progressive R&B record is a brilliant and gripping production that will usher in an era of novelty and individuality, hallmark of Truth.
Stream Truth's latest single, "Brainstorm" on Soundcloud! For interviews, reviews and collaboration, contact the artist's email.
About:
A rising name in the world of hip-hop, R&B and pop, singer-songwriter Truth was born on November 11, 2004 in Atlanta, Georgia. Inspired by his favorite musical artists Kyle Banks and BLXST, Truth only recently released his single "Brainstorm", which has already taken the artist to new heights, garnering over 500,000 streams.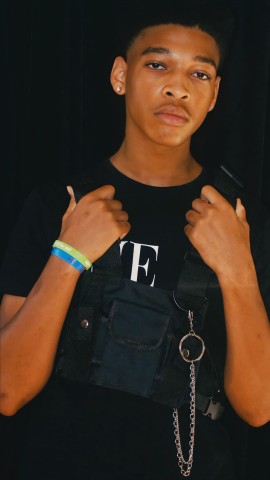 "I have high hopes and dreams of signing to Redbull Records as two of my favorite R&B artists, Kyle Banks and BLXST, are signed to the label," the artist says of his future plans.
Media Contact
Company Name: Truth
Contact person: Justin Myers
E-mail: Send an email
Call: 770-596-5171
Country: United States
Website: https://soundcloud.app.goo.gl/rK9i5